Cross-border pensions are a challenging game. Smart players require a strategy that combines the needs for different stakeholders and users, a large set of different rules and several layers of requirements. Previnet's way to make this challenge possible is to combine dedicated solutions on a country-by-country basis, taking advantage of a single administration platform.
REQUIREMENTS
Plan Rules - the general terms of the pension plan
Country Specifications - best practices can differ largely
Employer Terms - different employers may have different needs and requirements
Tax + Social & Labor Law as per local regulation - the greatest challenge…
Different Languages - English always available, plus local languages
Member Options - individual investment strategy, lifecycle, AVC, notifications, …
Funds - several alternatives to choose from
Currencies - contribution and investment currency may differ, need of FX,..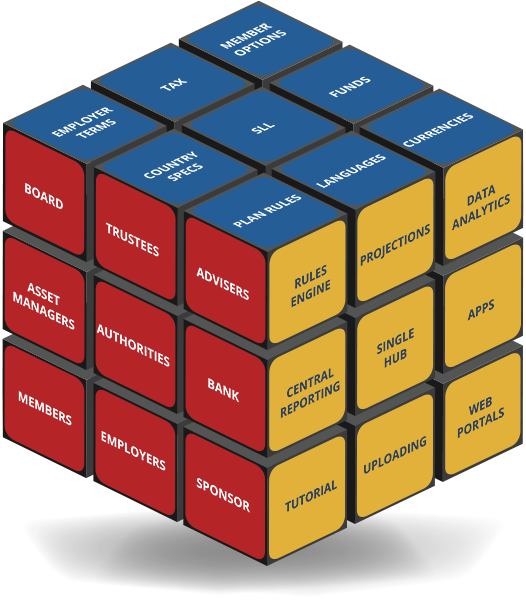 SOLUTIONS
Tutorials - explaining "how-to" is now a must
Uploading tools - sending data makes it easy
Interactive Portals - full view and transparency, and several tools
Central Reporting - consolidated reporting for better governance
Single Hub - one admin platform to manage all the processes, all the members, all the countries
Apps - mobile technology to enhance member experience
Rules Engine - one engine governing each country's requirements
Projections - pension modelers adapted to local needs
Data Analytics - Business Intelligence is the new frontier
STAKEHOLDERS
Members and Beneficiaries internationally-based
Employers and Payrolls
Sponsors - Multinationals, Global Consultants, International Organizations,…
Asset Managers and Insurance Companies
Supervisory Authorities
Custodian Banks
Board Members
Trustees
Advisers - Auditors, Actuaries, Consultant, Compliance Officers, …